5 launchers to supercharge your Android 🤖
Tired of staring at the same old home screen? If you're an Android user then don't worry: Android supports a variety of custom launchers that supercharge your home screen with new features, themes, and optimizations.      
Android, the world's most popular smartphone operating system (two billion users and counting), owes its success to the endless customisation opportunities it provides its user base. One of the most impressive ways to customise your smartphone is to install a launcher, which in turn allows you to take advantage of tons of custom Android themes and icons, as well as offering near-complete control over how your phone performs when switching screens, launching apps and more. With that in mind, let's take a look at some of the best launchers for your Android smartphone or tablet.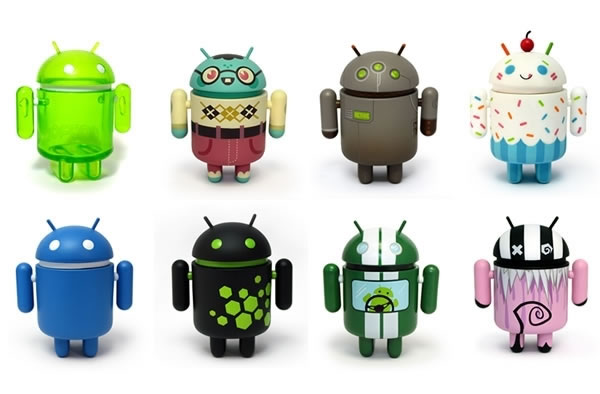 Nova is one of the best and most popular Android launchers available, thanks to its fast performance, sleek design and highly customisable layouts. Nova balances extensive appearance and utility customisations with a minimal performance impact, letting you set your home screen just as you like it without slowing down performance. There are a lot of options to work through, from colour themes to icon packs, scrollable docks to app drawer customisations, folder settings and infinite scrolling. The Nova team is continuously adding new features, such as Sesame Shortcuts, which allows you to add a whole lot of shortcuts to your home screen, animations, and Oreo improvements.
Evie Launcher is one of the fastest Android launchers available, with a strong focus on performance. Evie gives you a clean, minimalist setup that feels very similar to stock Android. There's also a clever slide-out bar on the left side that gives you quick access to all of your apps. The universal search option allows you to search within apps from one place and there is a wide range of home screen short cuts and customisations. The app drawer and folder are also highly customisable, letting you tweak your home screen to your heart's content.
Buzz Launcher is the epitome of customisation in Android. Its unique feature, Homepack Buzz, is a home screen customisation service with more than 700 000 home screens uploaded and shared by thousands of users. It has an inbuilt app-locker and RAM cleaner, so you don't need to install any additional apps for that. A lot of gestures are available with which you can access many shortcuts with just a swipe of your finger on the home screen. An additional feature called Screen Effects is available within the app. It's similar to live wallpaper, but instead of replacing your wallpaper, it overlays the wallpaper with animations effect such as snowfall or autumn leaves floating on your screen. You'll never get tired of fiddling around with all the customisation options available in Buzz Launcher.
The EverythingMe launcher offers personalised recommendations for the best apps suited to you, while ensuring your home screen stays clear and clutter-free. Home screen folders are created by category during initial setup and it comes with its own customisable gestures and a prediction bar for fast app searching. A swipe on your home-screen will take you to Quick Contacts, where you'll find your frequently used contacts. WeWatch is another screen where you'll find news feeds, but it's not very customisable. The best thing about the EverythingMe launcher is that the more you use it, the more it learns your habits and preferences, allowing it to suggest the best apps and features for your day-to-day use.
Apex launcher is a visually stunning launcher with thousands of themes and icon packs to download. This lightweight launcher, which is optimised for both smartphones and tablets, can add up to nine customisable home screens and hide apps in your app drawer that you don't need. The launcher sorts apps in the app drawer according to the title, installation date or how frequently you use them. The Pro version unlocks more gesture options, powerful app drawer customisations, and many additional features. Apex is also regarded as one of the fastest Android launchers currently available, making it ideal for those who need quick access to a variety of different apps.
Having trouble deciding which launcher is right for you? Well, Google's got you covered. Visit the #myAndroid Taste Test where Google will recommend your ideal launcher, as well as new desktop wallpaper and icon pack, based on your answers to a few simple, fun questions.
Upgrade to the latest Android
Get the latest and great Android phone from Vodacom Online, and enjoy FREE delivery, FREE Sim and FREE connection.